Climate Action Warriors in Detroit
A collection of resources on the impacts of climate change and effective ways to take action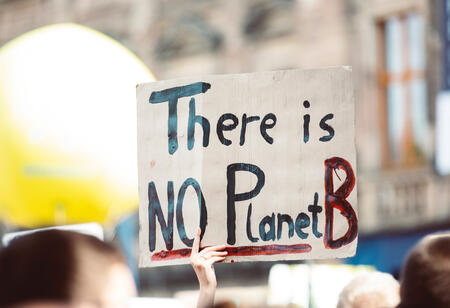 ---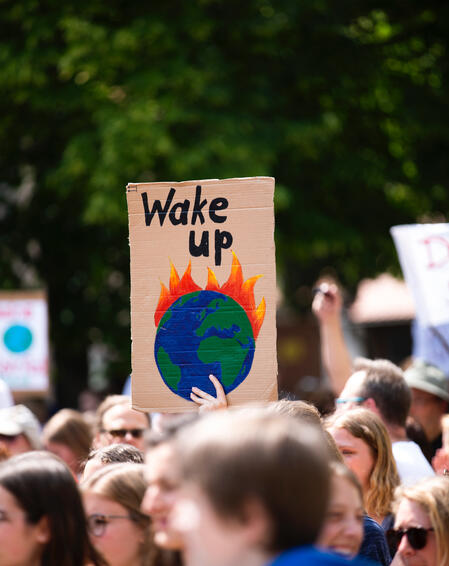 About
---
This collection of resources on climate change, specifically in Detroit, Michigan, was put together by a group of students from the Youth Energy Squad. YES is a program of EcoWorks, an environmental justice nonprofit in Detroit.

Our goal is to provide educational resources on climate change and its impacts, and ways that we can all be a part of the solutions to reduce climate change.

Meet our Team of Eco Warriors:

- Da'Shanya Williams: A self taught animator who is an animal lover that want to change the world with their work.

- Eryn Savage: Currently studying Arts and Humanities and creative advertising in hopes of being able to spread awareness on climate change through advertisements in the future.

- Sadia Rahman: Currently on the premed track to become a psychiatrist in hopes of uplifting the Detroit community through the importance of mental health. Studying at the University of Michigan AA.

- Shefa Begum: Now a junior in high school, on the path to studying medicine and going into cardiology whilst helping the community and learning more about social and environmental justice to bring change.

- Tamera Middlebrooks: A Detroit community organizer with a passion for environmental justice and anti-racism activism, who plans to use entrepreneurship to promote sustainability and clean beauty.

- Logan Applebee: Logan is an environmentalist and educator who is committed to creating a more equitable world for everyone. He is passionate about being outdoors, cooking, baseball, and public transportation.

- Sydney Thomas: A sustainability professional that is passionate about creating a more equitable and climate resilient Detroit. Loves spending time exploring Michigan's great outdoors, cooking, and drawing.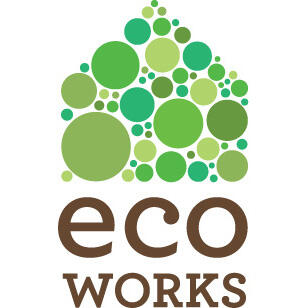 Green roofs
---
What is a green roof?
A green roof is a building that has vegetation on its roof. It's made up of a waterproofing layer,a root barrier,a drainage system and a growing medium.
Benefits
---
Green roofs are good for both the environment and you. It benefits the environment because it reduces the heat in the air and roof, provides oxygen, provides shade, and reduces rainwater runoff.

It benefits you because you'll save money, have clean air, regulated indoor temperatures, have less heat loss in the winter, save energy, grow food, and little garden maintenance.
Costs
---
Extensive roofing costs $10 per square foot

Intensive roofing costs $25 per square foot

The annual maintenance costs for either type can range from 75 cents to &1.50 per square foot
Rain gardens
---
What is a rain garden?
A rain garden is a shallow garden designed to capture rainwater that runs off from gutters and driveways to let the water soak back into the ground
Benefits
---
Rain gardens are very beneficial to the environment in more ways than one because they reduce runoffs and flooding, filter pollutants in stormwater runoff, and creates a habitat for birds and butterflies.

They also reduce flooding, remove standing water in yards, enhance property value, can be used to grow food, and typically need very little garden maintenance.
Costs
---
An easy skill rain garden can cost around $500-$1,500 for a large garden and can take up to two to three days to finish
Air Pollution
Air pollution is a mix of particles and gases that can reach harmful concentrations both outside and indoors. Common air pollutants include: nitrogen oxides, carbon monoxide, volatile organic compounds (VOCs), particulate matter (PM), ground-level ozone (can be the most dangerous), methane, and sulfur dioxide. Some factors that can increase vulnerability to air pollution are being young or old, and having preexisting health conditions such as cardiovascular heart disease, asthma or pulmonary lung disease. Detroit struggles with some of the state's highest rates of asthma and cardiovascular disease.

Air Pollution & Detroit
Detroit has a significant amount of industrial production including: coal combustion, incinerators, an oil refinery, steel mills, truck traffic and other contributors that impact air quality. Southwest Detroit (48217) is Michigan's most toxic zip code. More than 7,000 people live in 48217 and are struggling to breathe. The community is filled with a toxic stew of chemicals wafting from steel mills, coal-fired power plants, gas flares, billowing smokestacks, towering piles of coal and petroleum coke, a salt mine, wastewater treatment plant, and one of the nation's largest oil refineries. The most impactful factor in Southwest Detroit's air pollution is the Marathon refinery, the ONLY oil refinery in Michigan. It dramatically increased in size for five decades. The refinery now spreads across 250 acres in 48217 and produces up to 140,000 barrels of oil a day, pumping out hundreds of tons of nitrous oxide, sulfur dioxide, and carbon monoxide. The refinery also emits at least eight chemicals known to cause cancer, including benzene, dioxin, and lead compounds.

The tri-cities area, including Detroit, River Rouge, and Ecorse, containing this industrial production are predominantly Black and low-income, with a sizable Hispanic population. Residents suffer from disproportionately high rates of asthma, cancer, brain damage, heart disease, respiratory problems, miscarriages, birth defects. The University of Michigan School of Public Health estimates that air pollution kills more than 650 Detroiters a year, more than twice the number of residents killed by gun violence annually.

Connections to Covid-19
Apart from the exposure to air pollution is now another affliction wreaking havoc on the lungs, coronavirus. With both air pollution and Covid-19, there are very high death risks. Covid-19 is an illness which targets the lungs. Many Detroit residents work in occupational roles like manufacturing or transportation industry and are potentially more likely to be exposed to the virus and to air pollution. Households with lower incomes must make more trips to grocery stores to pick up foods because they lack the resources to buy in bulk, potentially causing more exposure to the virus.

Connections to Climate Change
Emissions of pollutants into the air can result in changes to the climate. Air pollution in the form of carbon dioxide and methane raises the earth's temperature. Air pollution comes from cars, factories, and power plants, which are also responsible for creating greenhouse gases contributing to climate change. As a result of rising temperatures due to climate change, Detroit will experience worsened air quality. The warmer temperatures increases the reaction of air pollutants into harmful ground-level ozone, also known as smog. Smog events are incredibly dangerous for those with pre-existing conditions like asthma, for children, and the elderly.
To reduce your personal contributions to climate change, use the following resources. Making small changes to your home, the food you eat, and travel can make an incredible difference for the planet while also saving you money!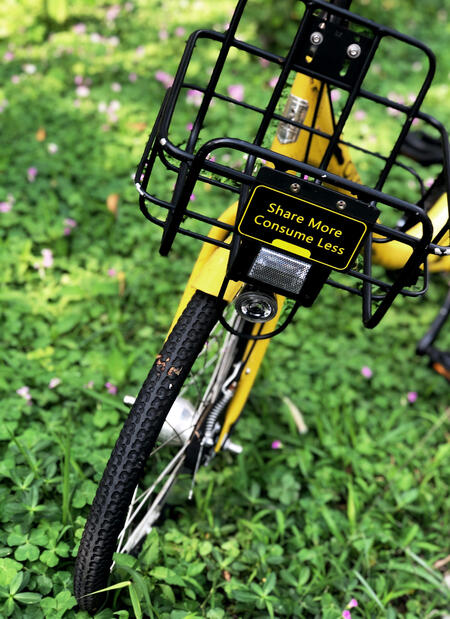 The following are only some of the ways that climate change is impacting the city of Detroit:

1. Increased Precipitation & Flooding
Michigan is already experiencing more heavy rainstorms, of increasing rainfall. Over the last 50 years, annual precipitation in the Midwest has increased 5-10%, but rainfall on the wettest days has increased 35%. Ice and snow cover are also forming later and melting earlier. As a result, there is an increased likelihood of flooding.
2. Worsened Air Quality
As discussed in our section on air pollution, rising temperatures due to climate change will only worsen the negative health impacts from air pollutants. Warmer temperatures increase the creation of harmful ground-level ozone (also known as smog). The health impacts of worsened air quality will disproportionately impact low-income residents and communities of color. From 2011-2015 it is estimated that air pollution in Detroit was responsible for 660 premature deaths per year.
3. More Heat Waves
As temperatures continue to rise due to climate change, the city of Detroit is expected to see a large increase in the number of hot days over 90 degrees. Currently, the city experiences approximately 15 days over 90 per year, which could increase to more than 65 days by the end of the century. Heat waves are extremely dangerous for human health, with some groups more vulnerable, such as young people, the elderly, those suffering from preexisting illness, and the poor. A city like Detroit, in a northern region of the US, is particularly vulnerable as many homes lack air conditioning.
4. Impact on our Sewer System & Water Supply
Detroit has a combined sewer system (used water from homes is combined in the same sewer with water collected on streets), which is easily overwhelmed during high rain events, causing flooding. As a result of high rain events where the wastewater treatment facilities become overwhelmed, there is a greater likelihood of sewage overflows into our Great Lakes and rivers.

A warmer climate also leads to more algal blooms (as seen in Lake Erie) which is harmful to fish and wildlife, but also for health of drinking water.
5. Adaptation & Gentrification
As the city of Detroit is experiencing significant development, it is critical that climate adaptation measures are planned for the neighborhoods that are most vulnerable to climate change. The use of green infrastructure, for example, should not just be used as a way to raise property values and as a result further fuel gentrification. Building climate resilience in Detroit should also work to address the multiple examples of environmental racism existing in the city (for example, air quality in Southwest Detroit, detailed in our air pollution section).
Ways to Get Involved Politically
Getting involved politically is something that looks differently for everyone, depending on many factors, and luckily there are plenty of options to choose from for you to find which ways of getting involved are best for you! This is not an exhaustive list of how to become engaged in politics or activism, but here are some of the most effective and common ways to get involved:

1. Know who your politicians are on the local, state and federal level, and find out how to get in touch with them! It's so important to know who is representing you and how you can contact them with your thoughts, concerns, etc.
2. Find a cause or issue that you are passionate about and become active around it. The world has numerous social issues that you can become involved in fighting against, and you more than likely already have an issue in mind; but if not, there are many online resources to help you figure out what issues exist to help get a clear sense of direction.
3. Join organizations in your community that align with your passions, goals, and values. Once you've found a specific cause (or more than one!) that you're passionate about, look within your community to find organizations that do work around that cause. Ask around amongst friends, family, or do online research (like social media!) and you're likely to find something that suits you. If you're unable to find an existing organization that suits you, consider starting one of your own! Running an organization is a big responsibility, but it is more than possible to accomplish.
4. Volunteer on a political campaign. It is so important for us to elect politicians that actually represent us and will do the work necessary to provide their constituents with what they truly need, improving their lives as a result. When we find candidates that we feel meet those standards, we have the option to volunteer on behalf of their campaign, to help them get elected and as a learning experience! Presidential campaigns are popular to volunteer for, but it's just as important (if not more so) to volunteer on behalf of local grassroots campaigns. The role of a campaign volunteer could look like many different things, such as phone/text banking, door to door canvasing (Covid-19 has altered this tremendously), passing out literature, or even delivering yard signs.

5. Study. One aspect of political involvement that can often be overlooked is political education. Political education is a broad term that includes a variety of topics, but some to potentially focus on are political parties, political figures, political systems, social movements, political theory, social issues and world history, to name a few.

6. Make politics your job. The great thing about a passion for politics is that there are so many great options to make it your career path! The first option for doing so could be going into careers such as running for political office (city council, county commissioner, representative, senator, mayor, governor, etc. There are many offices to hold!), working at a non-profit, becoming a political consultant, lobbyist, campaign manager, or media strategist. However, there are other options for careers that involve politics. If any of
these roles above don't suit you or you feel that the typical political career path is not for you, that's perfectly fine.

7. Stay informed, amplify and participate in the work being led by grassroots organizers. Communities across the country are filled with organizers that regularly lead information sessions, recommend resources to learn more about various social issues/progressive movements and leaders, and host marches/rallies that center around different issues. Find ways to stay connected and involved with these organizers (social media has made this easier!) because organizing on the ground is often incredibly influential and effective.
Covid-19 & Climate Change
Many roots causes of climate change also increase the risk of pandemics. Deforestation, which occurs mostly for agricultural purposes, is the largest cause of habitat loss worldwide. Habitat loss can result in the emergence of new disease, spread from wildlife to humans (for example, Ebola or the West Nile Virus).

Those that are living in places with poor air quality due to industry, which is only worsened by climate change, are more at risk for respiratory illness and Covid-19. Generating electricity from low-carbon energy sources like wind and solar decreases harmful air pollutants such as nitrogen oxides, sulfur dioxide, and carbon dioxide that lead to more heart attacks and stroke as well as obesity, diabetes, and premature deaths that put further strains on our health care systems.
Climate change is disrupting food availability, reducing access to food, and affecting the food quality. - EPA

The effects of climate change on food production is often ignored in favor of discussing melting glaciers, rising sea levels, and tropical storms. Food insecurity is a global problem which is increasing, currently 1 in 9 people are undernourished, 821 million people.

Due to moderate warming and more carbon dioxide in the atmosphere may help plants to grow faster. However, more severe warming, floods and drought may reduce yields. Livestock may be at risk, from both directly from heat stress and indirectly from reduced quality of their supply. Higher carbon dioxide levels has been associated with reduced protein and nitrogen content in soybeans, alfalfa, resulting in the loss of quality. Climate change may increase the prevalence of parasites and diseases that affect livestock.

Cities are highly vulnerable to disruptions in critical food supplies and climate change only makes it worse. Cities like Detroit, which are already suffering from food insecurity, are more vulnerable from impacts due to climate change.
Public Transportation:
Public Transportation is an essential aspect of creating a more sustainable and equitable future. Transportation produces 28.2% of the United States greenhouse gas emissions, the largest share by industry (EPA). Public transit can reduce the average transit rider's gasoline consumption by half and overall greenhouse gas emissions by 16.2 million metric tons per year (EESI).

Complete Streets:
"As Americans seek to drive less…" zero-emission methods of transportation like biking and walking become more attractive (EESI). However, data shows that many Americans do not have access to bike lanes or sidewalks. Additionally, many do not feel comfortable or safe walking or biking. "Complete Streets are essential in order to make it possible for Americans to drive less and use our streets to get around more easily on foot, bike, and public transit." Implementing Complete Streets and reducing travel by personal vehicles has saved Boulder, CO at least 500,000 pounds of CO2 emissions annually (Smart Growth America).

Sources:
https://www.eesi.org/topics/public-transit-walking-biking/description
https://www.epa.gov/ghgemissions/sources-greenhouse-gas-emissions
https://www.smartgrowthamerica.org/app/legacy/documents/cs/factsheets/cs-climate.pdf